Corporate History
Building expertise through experience.
Founded in 1968, the focus of our company's business through the first 25 years has been the design and construction of industrial chemical processing and hazardous waste treatment facilities.
Historically, our market focus has been directed towards the metal finishing, chemical processing and equipment construction industries. IPEC's extensive experience has produced personnel and professionals with the knowledge, experience, and commitment to get the job done right the first time.
Corporate Operations
Manufacturing
IPEC Global's manufacturing facility is located in Rialto, California. This 4,000 square foot plant is for the design and construction of chemical processing systems and water pollution control equipment.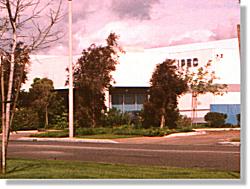 The IPEC plant has complete engineering, fabrication and assembly services. IPEC has over 40 years experience in the design and construction of Turnkey Chemical Processing, Electroplating, Anodizing and Industrial Waste Water Treatment Systems. IPEC's product line of equipment systems are distributed nationwide to a variety of industrial, municipal, and governmental clients. IPEC also distributes product globally. Typical IPEC products include:
Titanium & Aluminum Anodizing Systems
Continuous Flow Treatment Systems
Batch Treatment Systems
Inclined Plate Clarifiers
Filter Presses
Lift Stations & Pumping Systems
Metal Finishing Systems
Engineering & Consulting Services
Our Professional Environment Consulting group provides a variety of environmental, engineering and consulting services, including:
Metal Finising Facility Design & Engineering
Design & Engineering of Pollution Control Facilities
Corporate Structure
| | |
| --- | --- |
| Mark E. Emilio | President and C.E.O. |
| Edward Emilio | Production Manager |
Corporate Ownership
IPEC GLOBAL, INC. is a privately held corporation licensed under the laws of the States of Nevada and California.
California Contractor Liscense Number: 712736
IPEC is classified as a small business.
---
© IPEC Global, Inc. All Rights Reserved.